Winthrop Corey, Artistic Director of Classical Ballet of Mobile and former Artistic Director of the Mobile Ballet, holds the distinction of having been a principal dancer with Canada's Royal Winnipeg Ballet and the National Ballet of Canada. He is especially well known for his classical roles in The Sleeping Beauty, Swan Lake, The Nutcracker, Giselle, Cinderella and Coppelia. Dancing opposite Rudolph Nureyev in Jose Limon's The Moor's Pavane, Time Magazine noted "a chillingly effective performance" while Clive Barnes of the New York Times added "Corey, excellent in every way, a performance with style and authority".
Born in Washington D.C. he trained with Igor Schwezoff, Maria Swoboda, Vera Volkova, Erik Bruhn and Daniel Selliere. He has been a long time summer faculty member of The Joffrey Ballet School in New York, and more recently with American Ballet Theater. He has also taught master classes throughout the United States, Canada and Europe. He has choreographed full-length productions of The Nutcracker, Cinderella, The Sleeping Beauty, Cinderella, Coppelia, Swan Lake and Romeo & Juliet. His original full-length productions include Dracula, Snow White and A Streetcar Named Desire for which he was awarded a Dance Fellowship by the Alabama State Council on the Arts. Corey is also well known for his design and construction of the classical tutu though his company, Winthrop Corey Designs.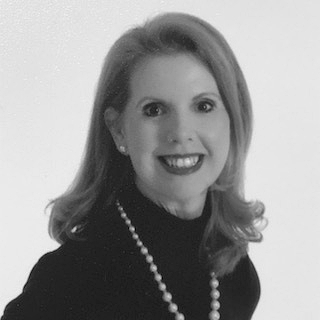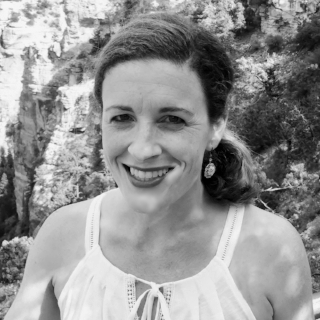 Pamela Thompson, Academy Director has been a ballet teacher for more than twenty-five years, having taught in Mobile and Birmingham. She began her ballet training with Carol Graham, then continued in various programs, studying with Alexandra Danilova, Melissa Hayden, James Eaton, and others. She was a member of Mobile Civic Ballet under the direction of Duane Dishion, and teacher, Ann Duke. In Birmingham, she performed with the Birmingham Concert Ballet.
She graduated with honors from Samford University with a BA in English and Education. In 1999 she joined the faculty of Mobile Ballet under the direction of Winthrop Corey, serving as Associate Director of the school from 2007–2015, during which time she established the Student Choreography Workshop. A strong advocate of continuing education, she has participated in dance educator workshops with Marcia Dale Weary and Darla Hoover at Central Pennsylvania Youth Ballet and at the Alabama Dance Summit, as well as numerous teacher observation opportunities in New York. Her life's passion is passing on the love and beauty of ballet through teaching young people to dance.
Catherine Scott Ashbee began her dance training with Lori Bilbrey-Vaghefi in 1979, and then trained with Ann Duke and Vasile Petrutiu. When Mobile Ballet was formed in 1987, she became a member of the first Junior Company under the direction of Winthrop Corey. As a Senior Company member, Catherine danced featured and leading roles in The Nutcracker, Romeo and Juliet, and Sleeping Beauty.A graduate of UMS-Wright, Catherine earned a BA (summa cum laude) and an MBA from The University of Alabama. Her education included studies at The University of Cambridge in England, and The University of Tours in France.
Catherine began teaching ballet in 2014, with an emphasis on first–third grade children. She loved her individual dance experience, but she has particularly enjoyed teaching and watching her students fall in love with classical ballet.
She is married to Zack Ashbee and they have three children—Cooper, Virginia, and Robert.
Brandy Brown Pendleton was an original cast member of the hit Broadway musical "Les Miserables." While living in New York she performed at Carnegie Hall and the United Nations, won the principal role of Arabella in the ABC movie "Roots, the Gift," was a three-time Junior Vocalist Champion on "Star Search" and landed a starring role as an original cast member in Disney's "The New Mickey Mouse Club." After leaving Disney, Brandy moved to Los Angeles where she was cast as Maggie Eddington in the HBO movie, "Race Against Tomorrow" and received extensive drama training at the Ormandi Studios. She then returned to Broadway, rejoining the cast of "Les Miserables" in the starring role of Eponine. At the age of sixteen, Brandy was the youngest actor ever to perform this role. During this time she also performed at Broadway's Majestic Theatre, Imperial Theatre and Neil Simon Theatre. After returning to Mobile to graduate from UMS-Wright Preparatory School, Brandy returned to New York City and signed a contract with NBC for the daytime soap "Another World" in the role of Angela Corelli. This performance won her the "Outstanding New Actress" award by Daytime TV.
Throughout her time in New York, Brandy attended New York University's Tisch School of the Arts where she studied vocal performance, dance, drama, as well as speech & dialect at the William Esper Studios. She also worked privately with Tonya Berenzin of the renowned Circle in the Square Theatre and under Trevor Nunn and John Caird of London's Royal Shakespeare Company. Further training included intensive voice study under Susan Robbins and the Robert Marks Studio. Brandy honed her tap, theatre dance and jazz skills with Broadway Dance and was a member of the Screen Actors Guild (SAG), the Actors Equity Association and the American Federation of Television & Radio Arts.
Rebecca Davis is a dance instructor and choreographer working along the Gulf Coast. For six years, she has trained dancers of all ages and levels in classical ballet, pointe, jazz, lyrical, and more. Her training began at a young age, and she studied intensely under many notable teachers including Winthrop Corey, Sydney Adams, Pamela Thompson, Dorothy Lister, Noel Hanley, Renata Pavam, and others.
She also received summer training from several prestigious companies including Ballet Chicago, Ballet Pensacola, and Ballet Austin. Rebecca has been a Senior company member with Mobile Ballet, and also a principal dancer with South Alabama Youth Ballet. Additionally, her choreography works were selected to be performed at the 2016 and 2017 Alabama Dance Festivals, and she has had many pieces win State and National titles in Fine Arts competitions.
Above all, Rebecca believes that the foundation of all dance is passion, and it is her mission to instill this passion into her students.
Caroline Hunt began her ballet training at age three at Mobile Ballet, where she rose through the ranks and ultimately became a Senior Company member under the direction of Winthrop Corey. Caroline was particularly fond of her roles in Winthrop Corey's Dracula, The Nutcracker, Swan Lake, and Sleeping Beauty.
She recalls, "That time on stage meant the world to me. Ballet was my world in my childhood and teen years. I learned discipline, gracefulness, and confidence. I want to share this with the little girls I teach."
Caroline also trained at summer intensive programs, including Alabama Ballet, Boston Ballet, and American Ballet Theatre. And, she taught ballet to young children.
A graduate of St Paul's Episcopal School, Caroline recently finished her studies at the University of Alabama. While at UA, she was involved in the dance program and became an accomplished ballroom dancer, focusing on Latin dance.
Carley Smith Peckham began dancing at the age of three at Briarwood Ballet in Birmingham, Alabama. After moving to Mobile she continued her training in ballet, tap, and jazz at Gale's Studio of Dance. At the age of nine, she began training at Mobile Ballet and later joined the company under the direction of Winthrop Corey. Carley has spent her summers training at the School of American Ballet in New York City, Pacific Northwest Ballet, American Ballet Theatre, Carolina Ballet, Alabama Ballet, and Central Pennsylvania Youth Ballet. She has trained privately under Leslie Hench, Tara Hench, and Rafeal Grigorian. While at Mobile Ballet, she has been awarded the Pitcock Scholarship and Nutcracker Charity Ball Scholarships. Some of Carley's favorite performed roles include Pas De Trois in Swan Lake, Carelessness Fairy in Sleeping Beauty, Summer Fairy in Cinderella, Nymph Queen in Snow White, and Arabian and Dewdrop in The Nutcracker. She has also performed in Winthrop Corey's Dracula and Balanchine's Serenade. In addition to performing, Carley's passion is teaching. She has been teaching ballet for four years and assisting since she was eleven.
Carley graduated high school from Cottage Hill Christian School and now attends Spring Hill College with the Ignation Leadership Award.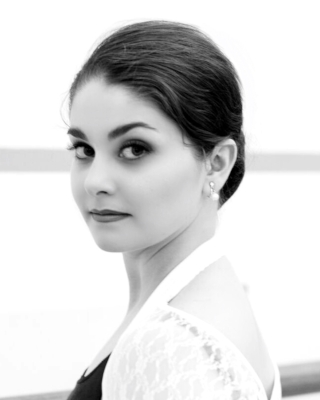 Brennan Smith began dancing at the age of three at the Gwinnett Ballet Theater, and at the age of six she moved to Mobile and began dancing at Mobile Ballet. She has attended Saratoga Springs Dance Intensive to study under teachers from various professional companies, including NYCB. Her favorite roles she has performed include Lead Bride in Winthrop Corey's Dracula and Cygnet in Swan Lake. Dracula would be her favorite ballet because "it's unique and intriguing for both the audience and the dancers". Not only has she performed those roles, she has been the Queen of Nymphs in Snow White, Spanish in Swan Lake, Summer in Cinderella, Lead Spanish and Mirliton in The Nutcracker, and the Beauty Fairy and Diamond Fairy in Sleeping Beauty. The reason she loves ballet and performing is "the ability to become someone she's usually not and let go and dance in a way many people can't".
Brennan graduated from McGill Toolen High School and graduated Spring 2019 with a Bachelor of Science from Spring Hill College
Laura Catherine Hilley began training in Mobile, Alabama when she was three years old. As her passion for the art grew and her performance opportunities increased—under the artistic direction of Winthrop Corey, along with the training and nurturing of Pamela Thompson—she became singularly focused on dance.
After multiple summer intensives in New York City, first with American Ballet Theatre and then with The School of American Ballet, she relocated to Houston to train full-time with Houston Ballet Academy on merit scholarship. While there, she had numerous opportunities to perform works by Stanton Welch and Ben Stevenson with Houston Ballet.
She then became a member of Cincinnati Ballet, where she worked with choreographer Adam Hougland and toured with the company to The Kennedy Center. Some of her favorite reps include Val Caniparoli's Lady of the Camellias, Victoria Morgan's Cinderella, and Septime Webre's Alice in Wonderlandand Peter Pan. Now in Houston, Laura Catherine dances with Uptown Dance Company. She teaches at Uptown and Houston Ballet. She often guest performs and teaches throughout the Houston community.
Katherine Thompson Montalvo, a native of Mobile, danced professionally with Cincinnati Ballet and Alabama Ballet, and has guested with New Orleans Ballet Theater, Neglia Ballet in Buffalo, NY, The Patrick Notaro Dance Project in Cape Cod, MA, and Mobile Ballet. Katherine began her ballet training with Carol Graham, and continued her formal ballet training under the direction of Winthrop Corey and Ann Duke. She danced the role of Lucy in Mr. Corey's widely acclaimed world premiere of Dracula in 1998.
While in high school, she attended summer intensives in New York City at The School of American Ballet, American Ballet Theatre, and the Joffrey Ballet School. Katherine was also Mobile County's Junior Miss 1999 and an Azalea Trail Maid.
Upon graduating from St. Paul's Episcopal School, Katherine attended the Indiana University School of Music's Ballet Department on the Dean's Scholarship. Katherine graduated summa cum laude from the University of Alabama at Birmingham with a BA in Communication Management.
She resides in Birmingham with her husband and two boys, and is on faculty at Briarwood Ballet and on the Board of Shelby County's Distinguished Young Women.
Kathryn Morgan began studying ballet at age three in Mobile, Alabama under the direction of Winthrop Corey, a former principal dancer with the National Ballet of Canada and the Royal Winnipeg Ballet. Kathryn attended the summer program at the School of American Ballet in 2004 and enrolled as a full time student that fall. She joined New York City Ballet as an apprentice in June of 2006 and became a member of the corps de ballet of the Company in February of 2007. In October 2009, Kathryn was promoted to soloist. She left the company due to an autoimmune illness in 2012. She has since regained her health and currently performs, teaches, and speaks around the country, runs two highly successful YouTube channels, her podcast "The Kathryn Morgan Show", writes a column for "Dance Spirit Magazine", is the creator of the the "Kathryn Morgan Scholarship", "Kathryn Morgan Collection" and "Kathryn Morgan Haul", and is a judge and master teacher for the Youth America Grand Prix Ballet Competition.
Awards:
2006 Movado Future Legends Award
COMMITTED TO FULFILLING THE MISSION OF CLASSICAL BALLET, WHILE ADHERING TO THE HIGHEST ETHICAL STANDARDS AND PRACTICES.
Connie E. Catranis, President
David Beech, Vice-President
Emily H. Shell, Secretary
Kelli Etheredge, Treasurer
Jill Boudreaux
Douglas Bridges
Beverly Davis
Robert L. Fleming III, DPT
George Gigicos
Margaux Bodet Golden
Tricia P. Graham
Donnelly N. Howard, MD
Marc P. Pelham
Mary Quin
251.410.4477 | academy@classicalballetmobile.org